3rd Generation Massage Guns
Improved amplitude, battery life and RPM on our 3rd generation massage guns.
View all massage guns
Save €5,01
Save €10,00
Save €10,00
Save €9,01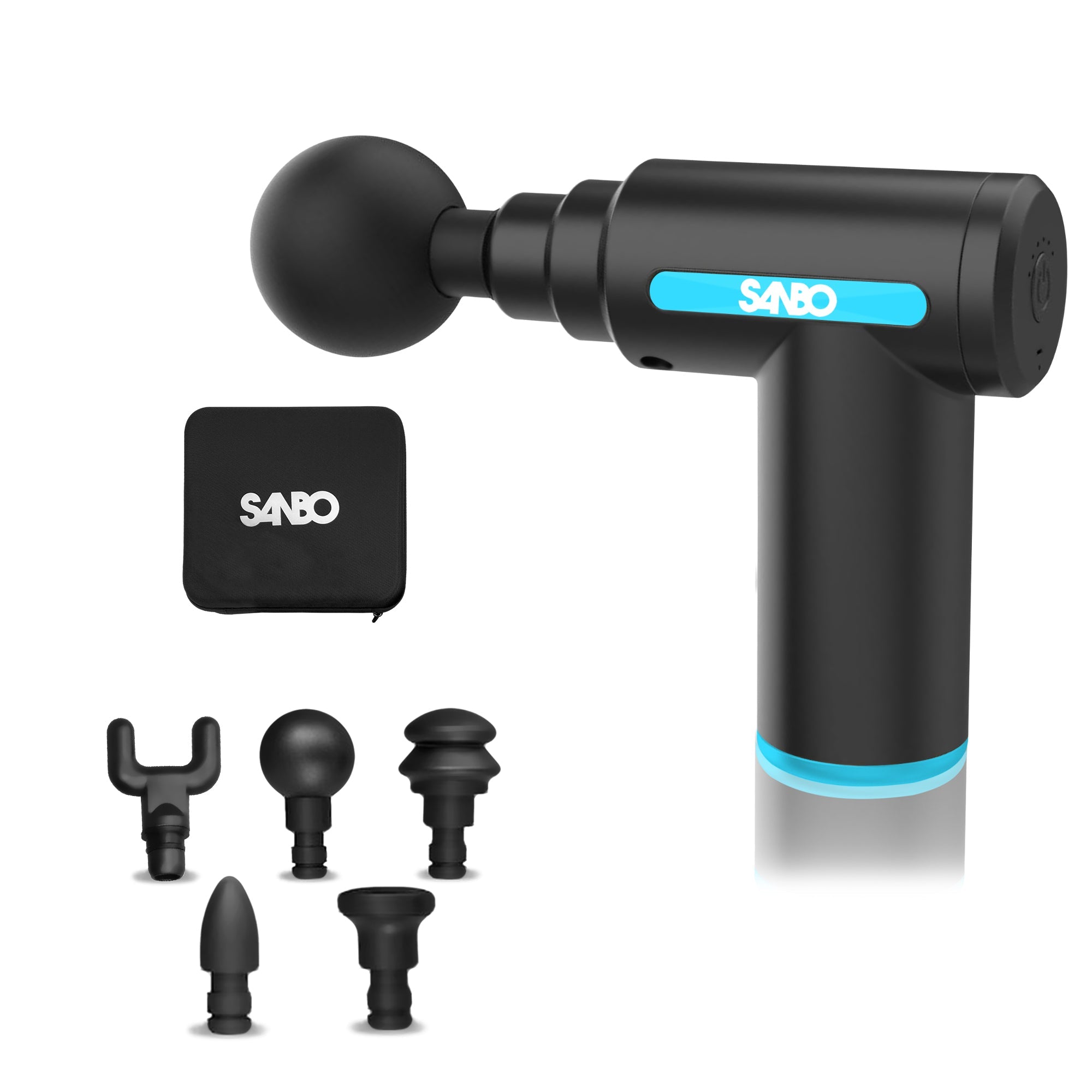 A perfect, at least as good alternative as the 2 large and expensive international competitors
SANBO has been the most sold massage brand on bol.com for years. Over the years, SANBO has become a top partner of bol.com. Congratulations!

The most advanced Massage Gun you can get from Dutch soil. A must-have for any serious athlete.
Almost everyone in our gym benefits from using a SANBO Massage Gun. Good to see that people want to promote their recovery and improve performance.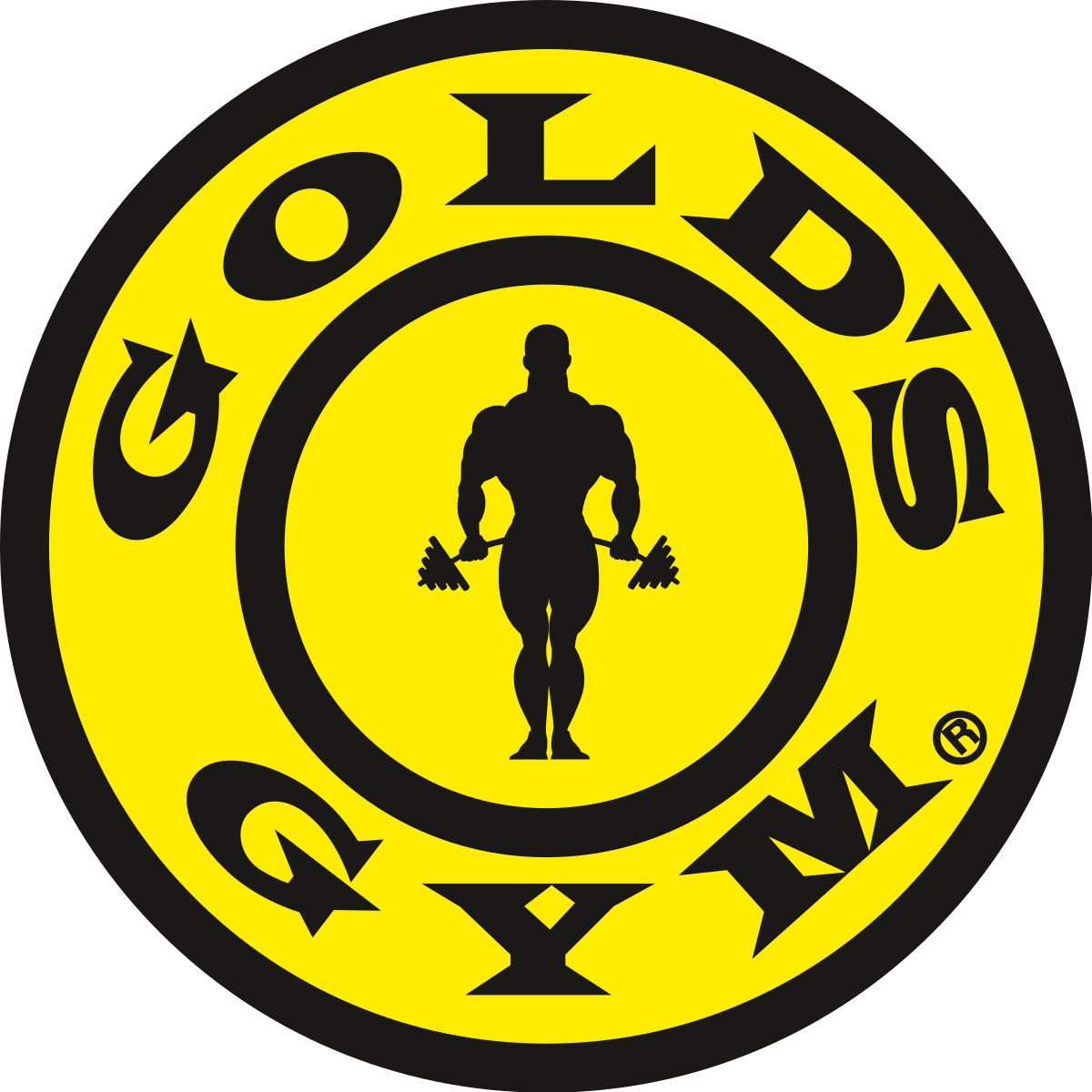 7 years
The undisputed number 1 in the Netherlands and Belgium
A household name in the Massage world for over 7 years.
60%
Deeper than our competitors
With SANBO Massage Guns you penetrate up to 60% deeper into the muscle. With 18mm amplitude you ensure that waste products can be removed deep into the muscle.
Compare the SANBO Massage Guns
Product specifications
Would you like to know which SANBO Massage Gun suits your goals? View the table below. Are you stuck? Ask your question to one of our employees by pressing the "Chat with us" button.
View all Massage Guns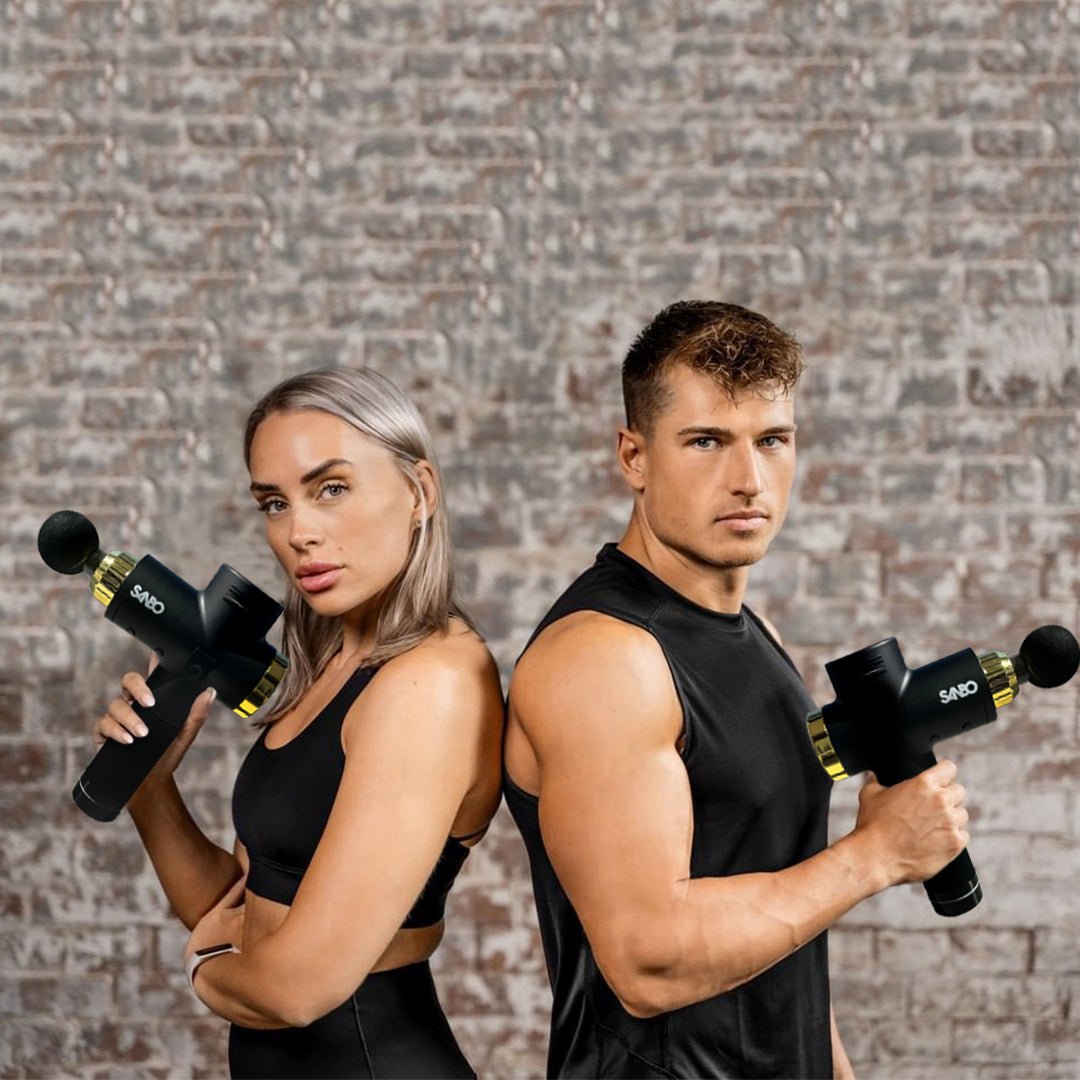 Which Massage Gun is right for you?
Are you not quite sure which Massage Gun is right for you? Complete the short questionnaire (1 min) and get a personal recommendation.
click here
Other SANBO Products
Relax and improve performance in a different way? View our wide range of massage and relaxation related articles.
View offer
Save €4,00
Save €11,01
Save €13,04
Save €34,01
Frequently Asked Questions
Our customer service is available from Monday to Friday from: 08:00 - 18:00.
Average time to reply; 1 hour
What is SANBO Sports and what do we stand for?

SANBO is a Dutch brand founded in 2016 with the mission to make effective, affordable and natural body massage available to everyone! Whether you are a top athlete or a weekend warrior. SANBO has the right tools for you! In this way, each individual can push themselves to a maximum level of performance to become the best version of themselves!

Whether it's about improving performance, reducing stress, creating extra freedom of movement or accelerating recovery, SANBO is your partner!
If I order today, when will I receive my package?

Our team works daily from 07:00 to 23:00. Our average delivery time is 1-2 business days.
Which payment methods do you have?

Almost every known payment method is active on our website. TIP: After entering your details, click on continue and you will see the many different payment methods appear.
Massage Guns are known for the many benefits and the many different uses they offer. For example, massage guns can be used to stimulate blood circulation, to remove waste products or to apply deep tissue massage.
What are the benefits of a massage gun?

1. Injury prevention and enhanced recovery.

2. Waste products in the muscles are removed faster and better.

3. Increased 1 Rep Max capacity.

4. Improves body flexibility.

5. Myofascial relief (6x more than a foam roller).

6. Activates the nervous system and muscles.
Our customer service is available from Monday to Friday from: 08:00 - 18:00.
Average time to reply; 1 hour